Dr. Meghan Helwig PT, DPT
She would never give you something she's not comfortable with either.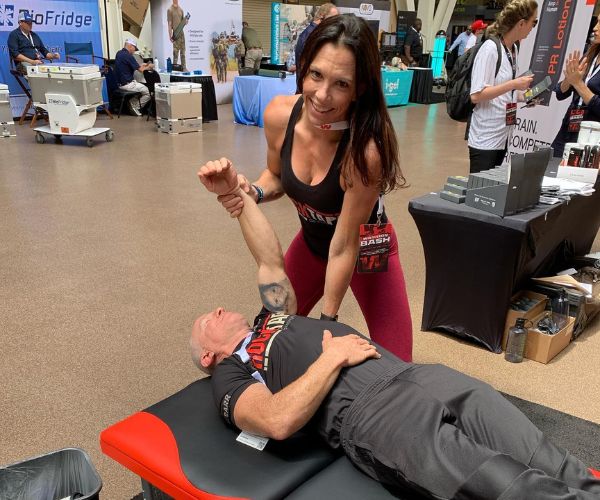 INITIAL EVALUATION
One-on-One
Thorough history evaluation
Injury, posture & movement assessment
Strength and motor control assessment
Develop an individualized corrective exercise plan
Manual therapy & corrective exercises
FOLLOW-UP TREATMENT SESSION
One-on-One
Manual Therapy
Corrective Exercises – Movement Re-Training
Neuromuscular Re-education
Re-Assessments from Initial Evaluation
Other modalities such as taping, tool work, cupping, flossing (as needed)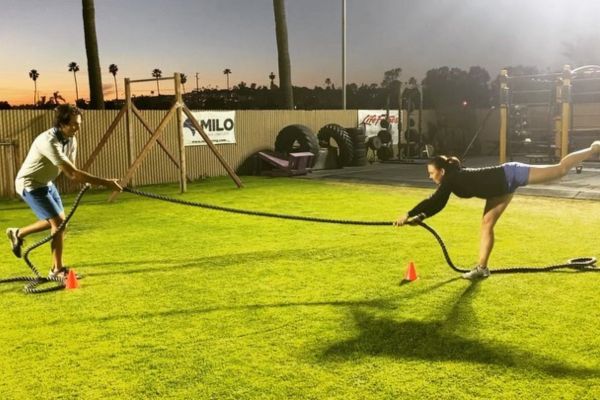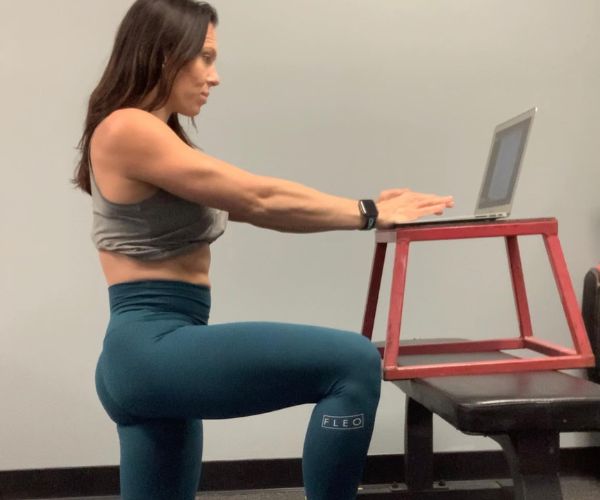 VIRTUAL CONSULT
Zoom/Facetime interactive hour assessment
Movement screen and health consulting
Sport-specific movement analysis
Mobility & corrective exercise program development
Golf Performance Screener
"Feel more comfortable in your swing"
Q&A for pain points and management.
See the next group opening here.
Movement Physical
Optimize daily living and movement
Custom Mobility and Strength
Take your performance to the next level
Custom Athletic Mobility/Strength Plan
Address pain and improve movement patterns
4-Week Group Mobility Workshop
Go through movements in a virtual group setting
Troubleshoot difficult positions and movements.
1-Hour Coaching Call for Trainers and Therapists
1-Hour Coaching Call for Trainers and Therapists

PulsePEMF
PEMF, is a revolutionary wellness modality that utilizes soothing Pulsed Electromagnetic Fields to stimulate and exercise the body's cells. PEMF, also known as High Energy Inductive Therapy (HEIT), is trusted worldwide to support the body's natural healing and regulating abilities.
Expediting the natural recovery process
Assisting with muscle fatigue and discomfort after exercise
Increasing energy or supporting relaxation
Balancing the body's interconnected systems
Dr. Helwig's Services
Physical Therapy and Rehabilitation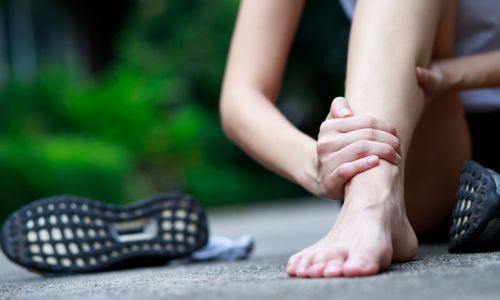 Injury & Pain Treatment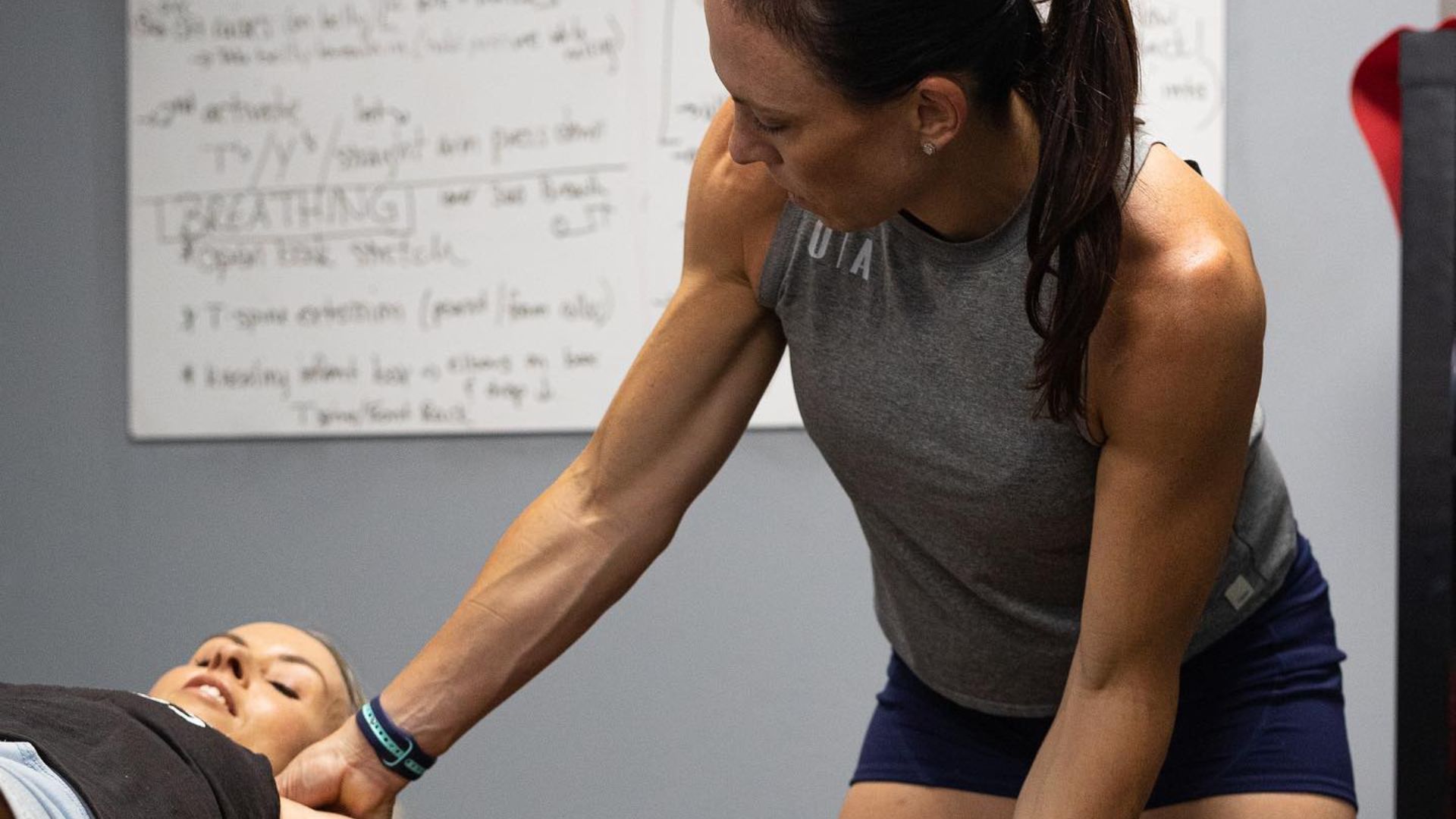 Maintenance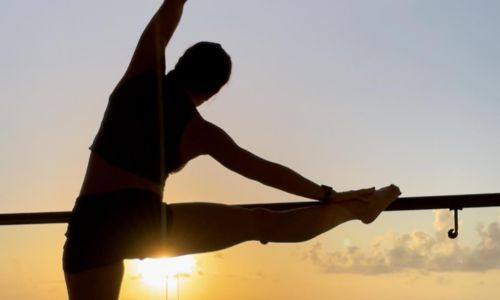 Recovery
Peak Performance Therapy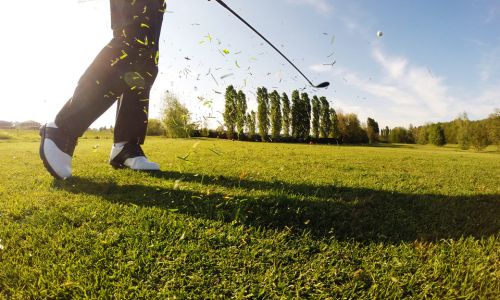 Golf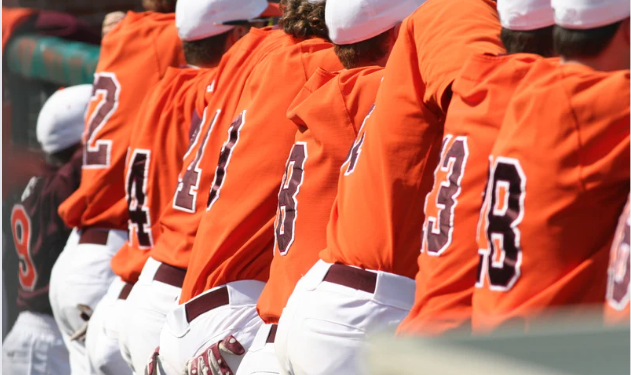 Team Sports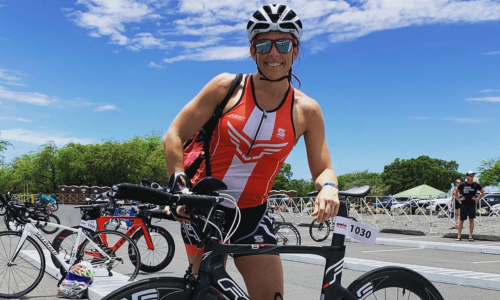 Running and Triathlon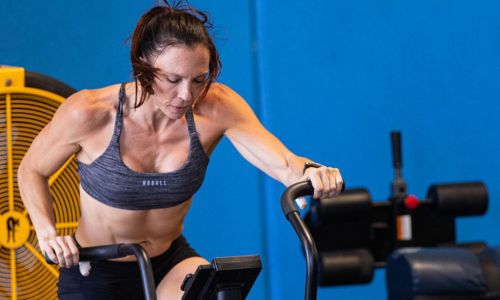 CrossFit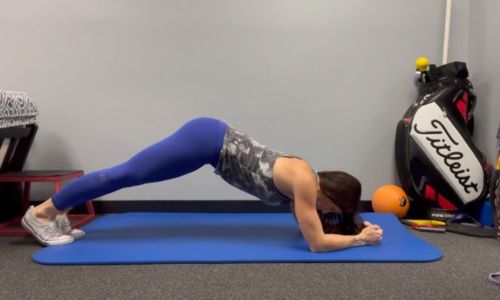 General Fitness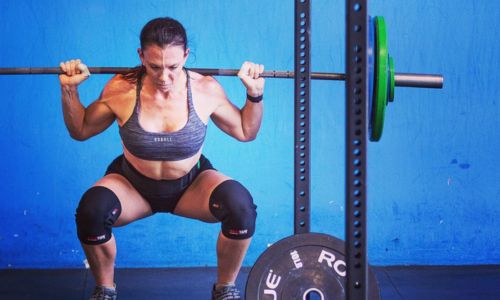 Strength Training
Dr. Helwig's Services
Physical Therapy and Rehabilitation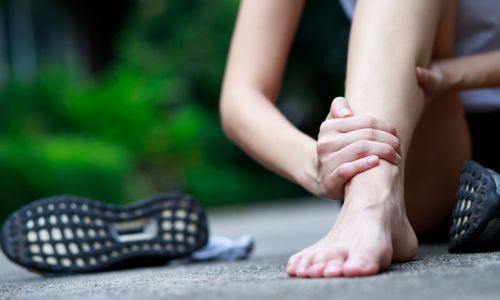 Injury & Pain Treatment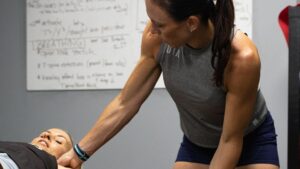 Maintenance & Recovery
Peak Performance Therapy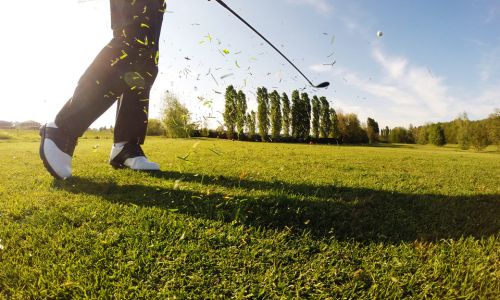 Golf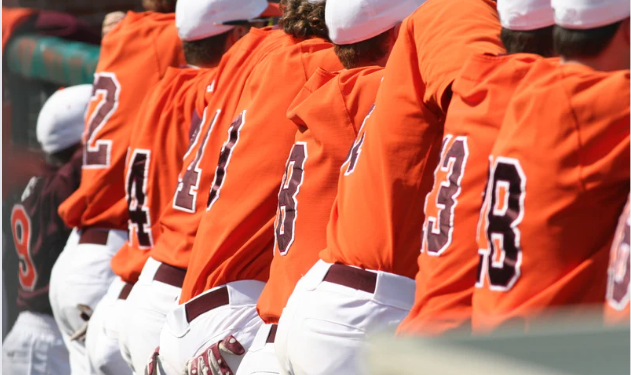 Team Sports & General Fitness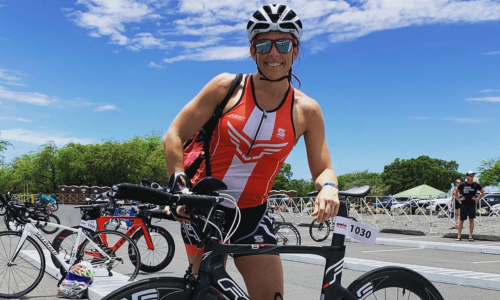 Running and Triathlon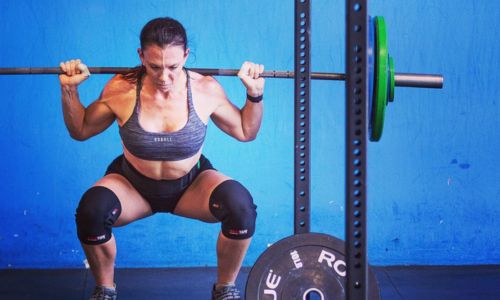 CrossFit & Strength Training
Certifications & Techniques
CERTIFICATIONS
Rocktape FMT Basic & Advanced
Rocktape Rockblades IASTM (Basic & Advanced)
Neurokinetic Therapy (NKT) provider
Titleist Performance Institute Medical Provider (MP3)
Titleist Performance Institute Fitness Provider (FP2)
Dr. Meghan Helwig is a sought out Doctor of Physical Therapy in Southern California. She started Primal Strength Physical Therapy on the east coast and then packed up to follow her dream to live and practice on the west coast.
Dr. Meghan Helwig graduated with her Doctorate in Physical Therapy from UMDNJ. A native of Morris County, NJ, Dr. Helwig earned a finance degree from Villanova University where she was the starting goalie all 4 years for the Div. I Big East Field Hockey Team. While working in NYC Meghan started to go to PT for an injury sustained while training for a half ironman triathlon. This is where her passion for PT was born. Dr. Helwig made the career change in 2006 to pursue something she loved.
Being an athlete her entire life Dr. Helwig has that competitive mindset and understands the demands on the body. Her goals are to educate her patients, help them continue to do what they love in a safe manner and unlock their full potential.
Testimonials
What People Are Saying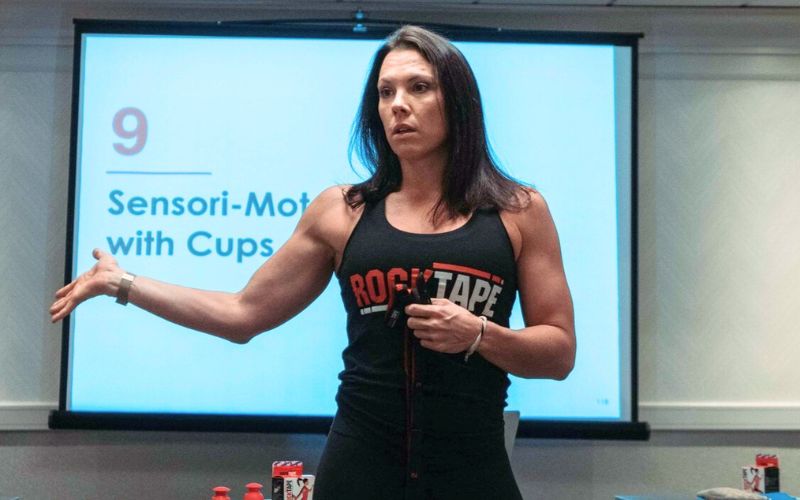 Choose Dr. Meghan Helwig as your physical therapist
Her extensive knowledge, experience as an athlete, personalized treatment plans, and utilization of various techniques and tools set her apart. She is committed to providing high-quality care and empowering her patients.
Hey, Chiropractors, PTs, and Trainers…!
Golf Assessment And Intervention
Get CEUs from my online course

Course details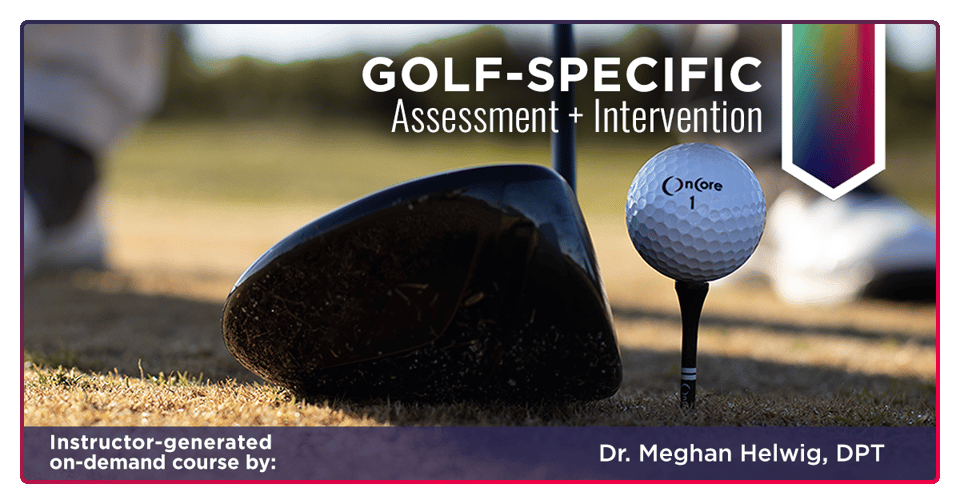 CEUs are available for Chiropractors (DC), Physical Therapists (PT/PTA), and Certified Athletic Trainers (ATC)
Any athlete knows that injuries can sideline them and keep them from doing what they love. We know the body is a complex system and dysfunction at any point could cause pain and injury in unpredictable ways. Identifying the dysfunction or "leaks in the system" and correcting them is the key to longevity and improved performance in sports. This course will first review the joint by joint model along with the skin brain connection. It will discuss the common golf injuries and how to assess for dysfunction as it relates to golf performance. We will explore novel approaches that incorporate tools you already own for faster recovery and better outcomes: myofascial cups, kinesiology tape, IASTM tools, and compression bands. You will leave this course with new tools and tactics that will address the most common complaints in golfers.
Investigate the combination of the Joint by Joint Model and the skin/brain connection
Differentiate mobility and/or stability dysfunctions in the golf swing and how to identify possible "leaks in the system"
Explain Screens & Assessments for movement fluency in golf.
Appraise the general concepts behind the use of various tools and how they can be used to facilitate changes in posture and performance.
Practice and understand the self applications of kinesiology tape for common golf injuries.
Hour 1
Intro
Joint by Joint Model
Relationship between mobility and stability
Top Golf Injuries
Hour 2
Skin Brain Connection
Brain Mapping
Movement Screens – Breathing, Posture & Balance
Hour 3
Movement Screens
Tactics – tools
Strategies – Movement & Tissue Prep
Mechanisms behind the tools
Hour 4
Contraindications of use of tools
Movement Screen Correctives
Hour 5
Movement Screen Correctives
Taping application for pain
Stacking Strategies